eSewa Kendras have been rolled out to bridge the digital divide by providing e filing services to lawyers and litigants. Covering all High Courts and one District Court as pilot project, it is being expanded to cover all court complexes. Government has released Rs. 12.54 crore for setting up eSewa Kendras. The eSewa Kendras are being set up at the entry point of the court complexes with the intention of facilitating the lawyer or litigant who needs any kind of assistance ranging from information to facilitation and e filing. As on 31.07.2023, 819 eSewa Kendra's have been made functional in District Courts under 25 High Courts. These have been funded both by the eCourts project as well out of state funding.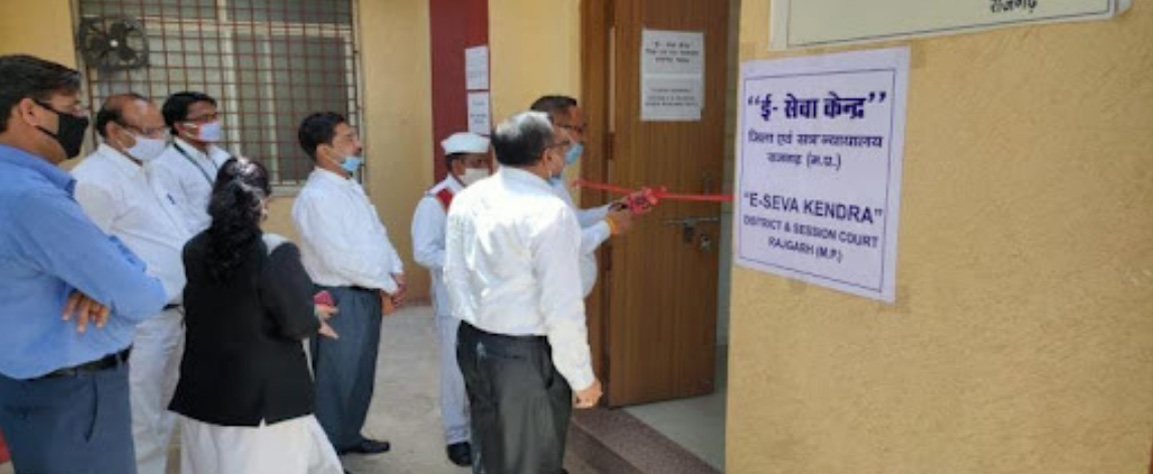 eSewa Kendra at District and Sessions Court Rajgarh (M.P.)
On 30 October 2020, India's first e-Resource Center was inaugurated at Nagpur in Maharashtra. The e-Resource Centre "Nyay Kaushal" will facilitate e-filing of cases in Supreme Court India, High Courts and District Courts across the country. It will also assist the lawyers and litigants in access online e-Courts services and shall be the saviour for those who cannot afford the technology. It will provide benefits in saving time, avoidance of exertion, travelling long distances, and saving cost by offering facilities of e-filing of cases across the country, to conduct the hearing virtually, Scanning, Accessing e-Courts services etc.