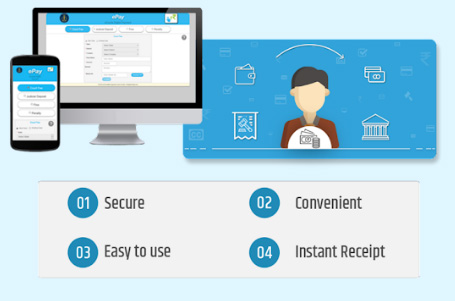 e-Filing of cases requires the option for electronic payment of fees which includes court fees, fines and penalties which are directly payable to the Consolidated Fund. Online payment of court fees, fines, penalties and judicial deposits has been initiated through https://pay.ecourts.gov.in from 14th August 2018. Introduction of electronic collection of court fees and other civil payments requires appropriate amendments in the existing Court Fees Act enacted by the various State Governments besides opening a bank account in a Nationalized Bank or in other bank suitable to receive, hold and disburse such payments electronically.
DoJ has taken up the matter with Chief Secretaries and Registrar General of High Courts to expedite the enactment / modification in existing enactment to enable epayment of court fees. The eCommittee of the Supreme Court has also proposed that since the existing Court Fees Act provides for refunds, administrative instructions may be issued by High Courts to allow one-time lump sum deposit as court fees which can be adjusted and balance refunded at the end of the proceedings in the same manner that court fees in respect of proceedings withdrawn or compromise are refunded in part.
A total of 20 High Courts have implemented ePayments in their respective jurisdictions whereas the Court Fees Act has been amended in 23 High Courts till 31.07.2023
The ePayments can be enabled through an electronic payment process like SBI ePay, GRAS, e-GRAS, JeGRAS, HimKosh etc.Apart from payments being made through credit / debit cards and bank transfers, other applications like BHIM App, RuPay etc. can also be leveraged along with private wallets like Paytm, Google Pay etc.