BACKGROUND
DoJ has formulated a scheme on Access to Justice named Designing Innovative Solutions and Holistic Approach Scheme, Legal Literacy and Legal Awareness Programme is upscalled to all India level.
Envisages a multi-stakeholder, progressive and transformative approach.
Integrate innovative ideas, tools and simplified methodology.
Enable vulnerable sections to access legal rights, entitlements and relevant laws.
OBJECTIVES
Use of Technology for expanding the scope and delivery
Mainstreaming Legal Literacy by forging partnerships with expert
Capacity building and utilization of existing grass root/ frontline workforce/ volunteers
Developing Indicators to measure effectiveness
Concurrent evaluation and periodical assessment
COLLABORATION
MINISTRY OF PANCHAYATI RAJ
Developed 5-15 minutes' short movies. Soon it will be dubbed in 12 regional languages. MoPR will disseminate these films in rural areas through various campaigns.
DEPARTMENT OF SCHOOL EDUCATION & LITERACY
Legal literacy contents provided by DoJ has been upl0oaded on DIKSHA (DIGITAL INFRASTRUTURE FOR SCHOOL EDUCATON) web portal of school Education designed to provide learning materials to teachers, students, and parents
PARTNER AGENCIES
NATIONAL LAW INSTITUTE UNVERSITY (NLIU) MADHYA PRADESH

"Digital Legal Literacy – Design, Development, Management and Testing-eNyayaganga" at National Level by organizing Training and Awareness session.

.

NATIONAL LAW SCHOOL OF INDIA UNIVERSITY (NLSIU), KARNATAKA

"Digital Legal Literacy- Dissemination and Assessment" at National Level
ABDUL NAZIR SAB STATE INSTITUTE OF RURAL DEVELOPMENT, KARNATAKA

"Training and Sensitization of Panchayat Rural Institute (PRI) Legal Literacy and Legal Awareness Program" through SATCOM technology.

LAW RESERCH INSTITUTE (LRI), ASSAM

"Documentation of Customary Laws of the North Eastern Region of India" of tribal peoples of Tripura, Arunachal Pradesh and Assam.
ARUNACHAL PRADESH LEGAL SERVICES AUTHORITY (APSLSA), ARUNACHAL PRADESH

"Synergy between Customary Practices of the Traditional Village Council System and Formal Laws of India" by Building Capacity of Gaon Buras and GaonBurhis on formal justice delivery system.

SIKKIM STATE COMMISSION FOR WOMEN (SSCW), SIKKIM

"Training and Sensitization Programme on Sexual Harassment of Women at Workplace Act, 2013, Protection of Women from Domestic Violence Act 2005 Anti-Human Trafficking" to different stakeholders like Employee, Students and members of Self-Help Groups(SHGs).
DEPARTMENT OF PSYCHIATRY, JAWAHARLAL NEHRU INSTITUTE OF MEDICAL SCEIENCES (JNIMS), MANIPUR

"Training and Sensitization of Media persons, Students, Stakeholders against Child Sexual Abuse" by organizing Trainings and Awareness sessions.

CENTRE FOR COMMUNITY ECONOMICS AND DEVELOPMENT CONSULTANTS SOCIETY (CECODECON), RAJASTHAN

"Promoting Legal Literacy and Legal Awareness to ensure dignity of Women, Children and Elders in 5 aspirational districts of Rajasthan".
SHADOW ADVERTISING AND COMMUNICATIONS PVT. LTD., ODISHA

"Innovative Legal Literacy and Legal Awareness Programme" in the State of Odisha

YASHWANTRAO CHAVAN ACADEMY OF DEVELOPMENT ADMINISTRATION (YASHADA), MAHARASHTRA

"Promoting VidhiDoot" in the identified Gram Panchayats of Maharashtra
BIHAR INSTITUTE OF PUBLIC ADMINISTRATION AND RURAL DEVELOPMENT (BIPARD), BIHAR

"Promoting VidhiMitras" in the identified in Rural Bihar

NATIONAL LAW UNVERSITY (NLU), NEW DELHI

"AdhikaronKaGyanUnnati Ki Pahchaan (knowledge of rights symbolizes progress) in 6 districts of Uttar Pradesh by organizing Training and Awareness session.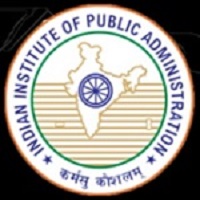 INDIAN INSTITUTE OF PUBLIC ADMINISTRATION (IIPA), NEW DELHI
Monitoring and Evaluation of Legal Literacy and Legal Awareness Projects at National Level.